Annette Lewis
Communications
The Department's primary purpose is to effectively communicate news and information to members of the Tobago Conference and the public at large. The department also trains, supports, and guides church communication leaders to effectively develop a positive image with the public.
Youth Ministries
The Youth Ministries' focus is the salvation of the youth through Jesus Christ. This department fosters youth ministry, leading the youth to understand their worth, discover and develop their spiritual gifts and abilities and equip and empower them for a life of service to the community.
Adventist Chaplaincy Ministries
This Department serves as the denomination's liaison with ecclesiastical, government, and professional organizations. ACM assists qualified Adventist clergy to serve in chaplaincy ministries of our schools and other public institutions.
---
Martin Cunningham
Community Services
The Community Services Department is the humanitarian agency of the Seventh-day Adventist Church that works within our island. We work to meet people's immediate needs when affected by natural disasters or circumstances of life.
---
Jamila Joseph-Nicholls
Education
The Education Department governs and provides administration and direction for our schools in Tobago. Adventist education is to provide opportunities for students to accept Jesus as the head of their life and to be transformed to fulfil the commission of preaching the gospel to all the world.
Women's Ministries
The Department of Women's Ministries is committed to encouraging, challenging, equipping, and nurturing the women of the church as they do their part in Gospel ministry to their families and the wider communities within our island.
---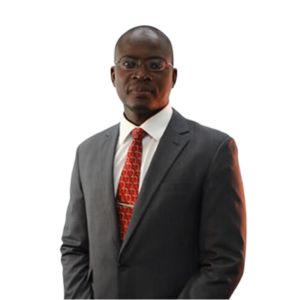 Lowell Ottley
Family Life Ministries
Family Life Ministries' focus is the family. This department works to develop resources and coordinate and promote training events while providing networking opportunities for those who work on behalf of the family in our Conference and the local churches.
Ministerial
The Ministerial Secretary's office equips all involved in the ministry to achieve their highest personal and professional potential. Areas include spiritual growth & maturity, pastoral & nurturing ministry, evangelism & church growth, continuing education, and supporting ministry families.
---
Paul McKenzie
Sabbath School
Sabbath School is all about making disciples for Christ. The Sabbath School exists not only to minister to its members but to train its members to minister to others. The Sabbath School is a school of Christian living, not just an event on Sabbath mornings.
Personal Ministries
The Personal Ministries Department's primary focus is evangelism. Its goal is to help prepare men and women for the kingdom of glory. The Personal Ministries Department works closely with the other departments to assist in their evangelistic efforts.
---
Richard Frederick
Health Ministries
The Health Ministries Department is to help men and women reach their full potential, mentally, spiritually, and physically. Health is a core tenet of Adventism. We believe that health ministries are the gospel of Christ illustrated: the message of God practised.
Publishing Ministry
The Publishing Department gives leadership to the work of publishing entities such as IADPA bookstores and Literature Evangelists (LE). It provides a framework for the publication and distribution of literature printed by Adventist publishing houses.
---
Wilfred Desvignes
Children Ministries
The Children's Ministries Department provides multiple ministries that develop children to become citizens of the kingdom of God by providing religious education to children.
Men's Ministries
The focus of Men's Ministries is to support and establish initiatives to help men become "Christ-like" leaders in their homes, churches, and communities. We also work to connect all men of the church to God and His word in a supportive and collaborative community.
ADRA
Adventist Development and Relief Agency (ADRA) headquartered in Silver Spring, Maryland, is the global humanitarian agency of the Seventh-day Adventist Church. ADRA seeks to identify and address social injustice and deprivation in developing countries.
Religious Liberty
The Religious Liberty department promotes and maintains religious liberty, with particular emphasis on the liberty of conscience. Religious liberty includes the human right to have or adopt the religion of your choice and the right to rest and worship in accordance with your conscience.
---
Kerene Horsford-Nero
Stewardship/Trust Services
The Department provides resources for the local church to aid in personal and church finance. Our constituency is provided with information and educational material to inspire members to financial faithfulness in tithes and offerings.